Ho Chi Minh City Tour – 1 Day
Journey this Ho Chi Minh City tour 1 day to all of the most famous attractions in Saigon. Hidden inside each of them are interesting stories and marvelous history which bring you closer to the past as well as the local life of one of the most vibrant cities in Southeast Asia.
Tour Code: VES 01
Duration: 1 Day (from 8 AM to 5:30 PM)
Tour Type: Explore and Experience
Starts/Ends: Ho Chi Minh City/ Ho Chi Minh City
Tour Route: Reunification Palace – War Remnant – Notre Dame cathedral – Old Post office – Ben Thanh market, Cho Lon, Chinese town – Giac Lam pagoda
Tour Categories: Ho Chi Minh City Tours
Group size: Private tour only
Commencement date: All time upon request
Ho Chi Minh City Tour – Morning
08:00: Tour guide and driver will meet us at your hotel and start our full day Ho Chi Minh city tour.
08:15 – 08:45: visit Notre Dame Cathedral and Saigon Central Post Office to get good shots for our memory of the big, modern city of Vietnam. Saigon Notre Dame Cathedral (Nha Tho Duc Ba Saigon in Vietnamese) was established by French colonists. The cathedral was constructed between 1863 and 1880. It has two bell towers, reaching a height of over 58 meters (190 feet). Following the French conquest of Cochinchina and Saigon, the Roman Catholic Church established a community and religious services for French colonialists.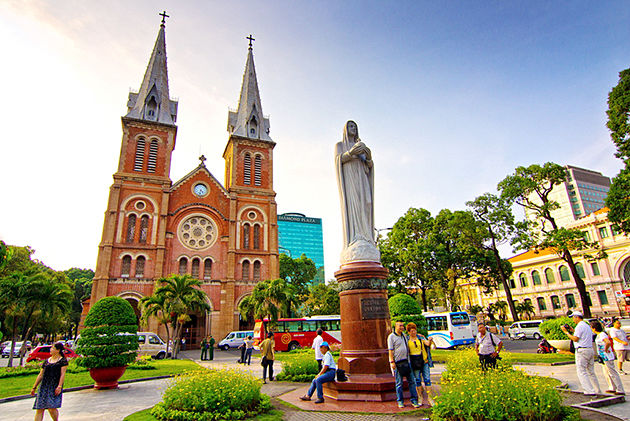 Saigon Central Post Office is a post office in the downtown Ho Chi Minh City, near Saigon Notre-Dame Basilica, the city's main church. The building was constructed when Vietnam was part of French Indochina in the early 20th century. It has a Gothic architectural style. It was designed and constructed by the famous architect Gustave Eiffel in harmony with the surrounding area. Today, the building is a tourist attraction.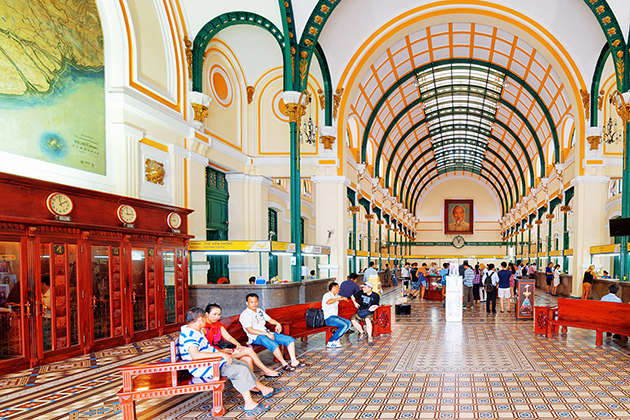 09:00 – 10:00: Visit War Remnant Museum, where we can see countless artifacts, photographs, and pictures documenting about the second Indochina war. Visiting this museum, we may know much more about these historical truths from the collections of photos taken by 134 War reporters killed during the Vietnam War, the vestiges of war crimes and aftermaths.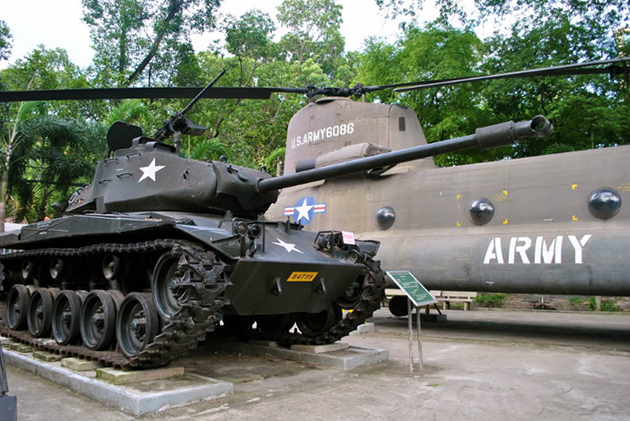 10:15 – 11:45: visit the Reunification Palace, the former Presidential Palace for the president of the South of Vietnam. Independence Palace is important historical evidence, witnessed the transfer of power between the Saigon government and the revolutionary government after the liberation army minute.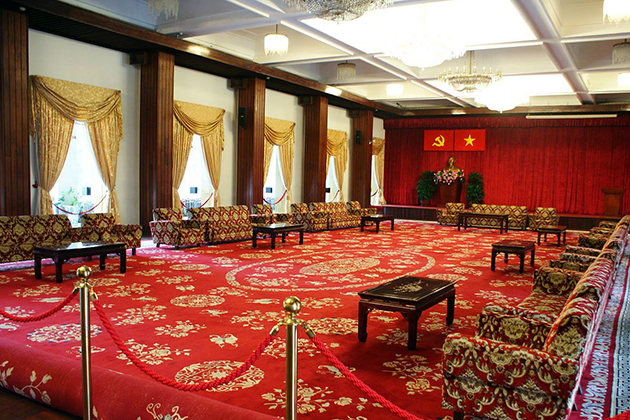 12:00: stop for lunch at a fine local restaurant in town.
Ho Chi Minh City Tour – Afternoon
14:00: Visit Cho Lon market, China town & Thien Hau Temple. Cho Lon, China town was settled in the late 18th century, this labyrinthine section of Ho Chi Minh City bustles with restaurants, temples, exotic stores, and markets.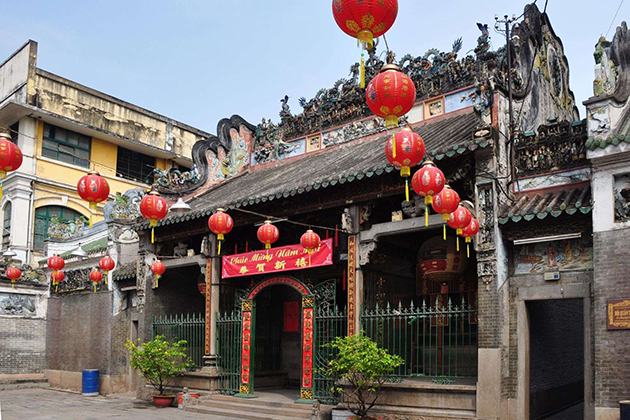 16:30: Walking around Ben Thanh market, where is a large marketplace in the downtown area of Ho Chi Minh City, Vietnam in District 1. The market is one of the earliest surviving structures in Saigon and one of the symbols of Ho Chi Minh City, popular with tourists seeking local handicrafts, textiles, áo dài, and souvenirs, as well as local cuisine.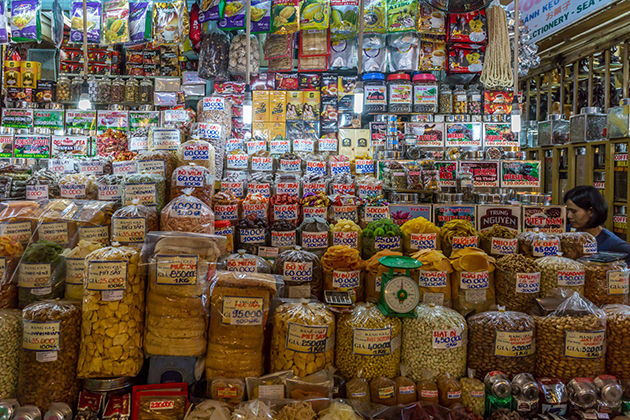 17:30: Return to your hotel. Trip ends.
Children policy:
Free of charge for children under 3 years old
50% charge for children from 3 to under 6 years old
75% charge for children from 6 to under 12 years old
100% charge as aduld for children from 12 years old
Trip Price Included:
English speaking guide (other languages upon requests)
Entrance fees
Private A/C transportations
Lunch
Cold bottle of water
Meals
If you have any specific food requirements (vegetarian, vegan, food allergies) please inform us in advance so that we can provide notice to our restaurant, tour guide or our partners so that they san server you better.